Architectural Systems Commissioning Services involves:  Review and confirmation that building systems and components meet design and performance specifications.  This includes monitoring, documenting, and reporting to confirm that required submittals, tests, certifications and project close out procedures have been followed. New building systems commissioning  is a quality assurance process to ensure that the building operates initially as intended by the owner.  Commissioning activities begin in the design phase and continue through construction and initial occupancy and operations.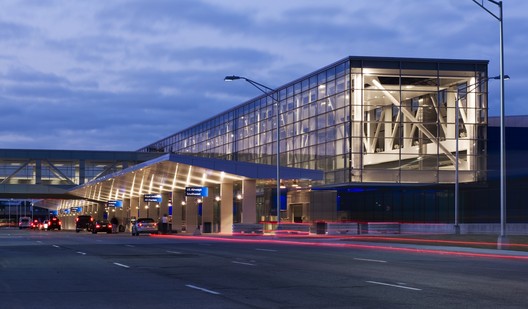 Detroit Metropolitan Airport – North Terminal Replacement – Completed 2008
Contractor: Walbridge-Barton Malow Joint Venture / Commissioning: Albert Kahn Associates, Scales & Associates Inc. Photo credit: Internet search
For the North Terminal Project, AUDPC provided commissioning services for Operable doors, Curtain Walls, and Insulated Metal Siding during construction and closeout.
[huge_it_portfolio id="20″]